Pro-Drive is built to tackle the tough jobs and extreme environments that hunters and fishermen encounter. Our motors are constructed of durable, light weight, corrosion resistant aluminum. They are compact, easily stored and trailers as any small outboard. Pro-Drive Motors are designed to provide the convenience of an outboard motor and the versatility of a mud motor. Hunters and fishermen can now travel for miles at sufficient speeds in deep water without fatigue and access areas that can only be traveled with an air cooled mud motor.
Pro-Drive Motors are equipped with an electric clutch for instant forward or neutral, providing maximum maneuverability, handling and safety. No need to lean out over the side of the boat, it's tight turning radius assists when navigating through trails and tight spaces. Travel across slippery mud flats without losing speed, having to stand or adjust the motor. The gear reduction ratio of 1.52:1 allows the Pro-Drive to turn a large propeller giving superior performance in the mud. An adjustable trim provides additional control and eliminates tiller handle torque making longer trips much less tiring. The trim also allows you to keep the propeller running at the surface of the water or mud, reducing strain on the engine and wear on the propeller.
New Custom Camo Paint Patterns (click for larger image)
Motor Options & Accessories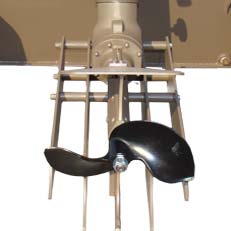 Removable Rock Guard
PD-272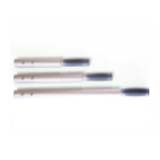 Tiller Handle Extensions
PD-378 8"
PD-379 12"
PD-379A 18"