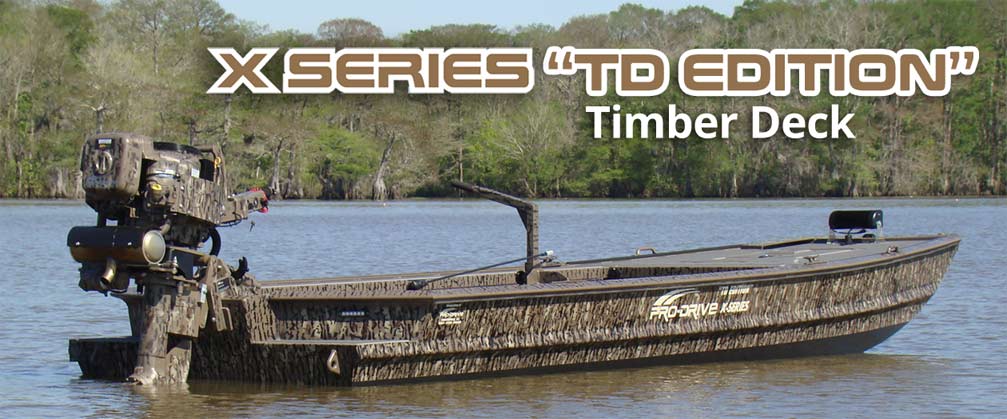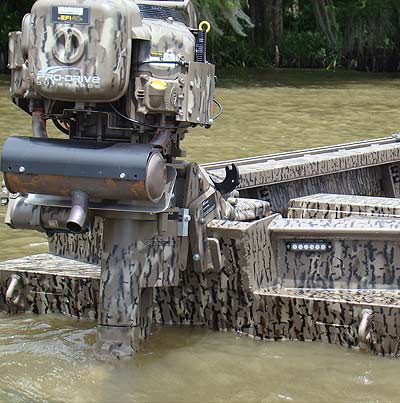 At the request of duck hunters that hunt in flooded timber where getting in and out of the boat can be a challenge for dog or man, Pro-Drive has added the new "TD Edition" (Timber Deck) Series to their line up. It features a 16″ rear step deck to assist the hunters and their dogs when entering and existing the boat. The "TD Edition", like all Pro-Drive Boat Models are custom built out of 5086 marine grade aluminum, 1″ x 2″ rectangular extrusion ribs
that run the full length of the boat, and then solidly braced with 2″ x 2″ square tubing to support the floor and side walls. These materials, combined with structural design is not found in factory produced hulls. As with Pro-Drive's other models the "TD Edition" comes standard with Pro-Drive's Heavy Duty T-Rail Gunnel System.
*This model comes with the same standard option Package as our X Series line.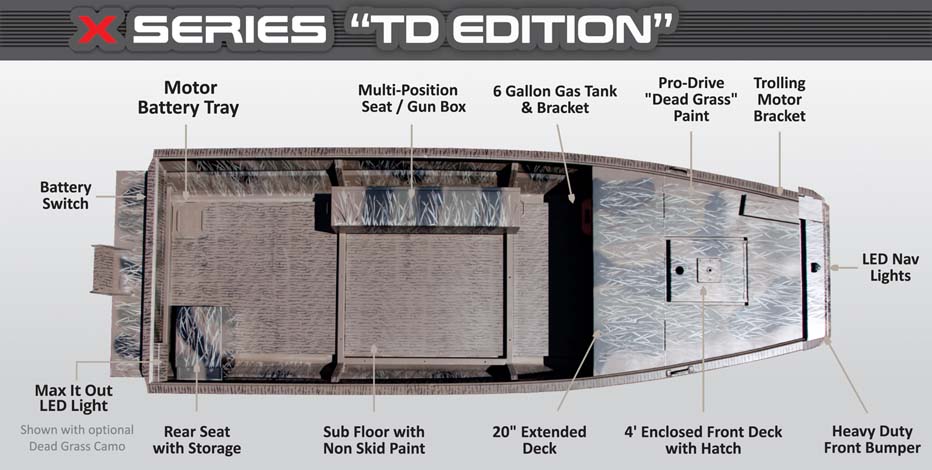 | MODEL | LENGTH | BOTTOM | SIDES | BEAM | WEIGHT |
| --- | --- | --- | --- | --- | --- |
| 18 X 48 | 18' | 48" | 21" | 65" | 525 LBS |
| 20 x 48 | 20' | 48" | 21" | 65" | 575 LBS |
| | | | | | |
| 18 X 54 | 18' | 54" | 21" | 74" | 625 LBS |
| 20 X 54 | 20' | 54" | 21" | 74" | 675 LBS |
| | | | | | |
| 18 X 60 | 18' | 60" | 21" | 78" | 625 LBS |
| 20 X 60 | 20' | 60" | 21" | 78" | 675 LBS |